We are parents just like you
Rachel discovered the power of herbs shortly after her twins were born at only 28 weeks and weighing in at 1.5lbs each. Although considered healthy overall, she saw the struggles that each of them had with certain elements like sleeping, pooping, reflux and overall irritability. Frustrated with the lack of progress made with traditional remedies, she began taking the girls to acupuncture and giving them the prescribed herbal blends from Orion. In just a short amount of time, she saw great success and progress in the girls sleep patterns, digestion and moods. Both Orion & Rachel agreed that there was a lack of pure, effective and high end products, internal and external, just for children that were available in the market and decided to share all the knowledge and success in the form of Gryph & IvyRose.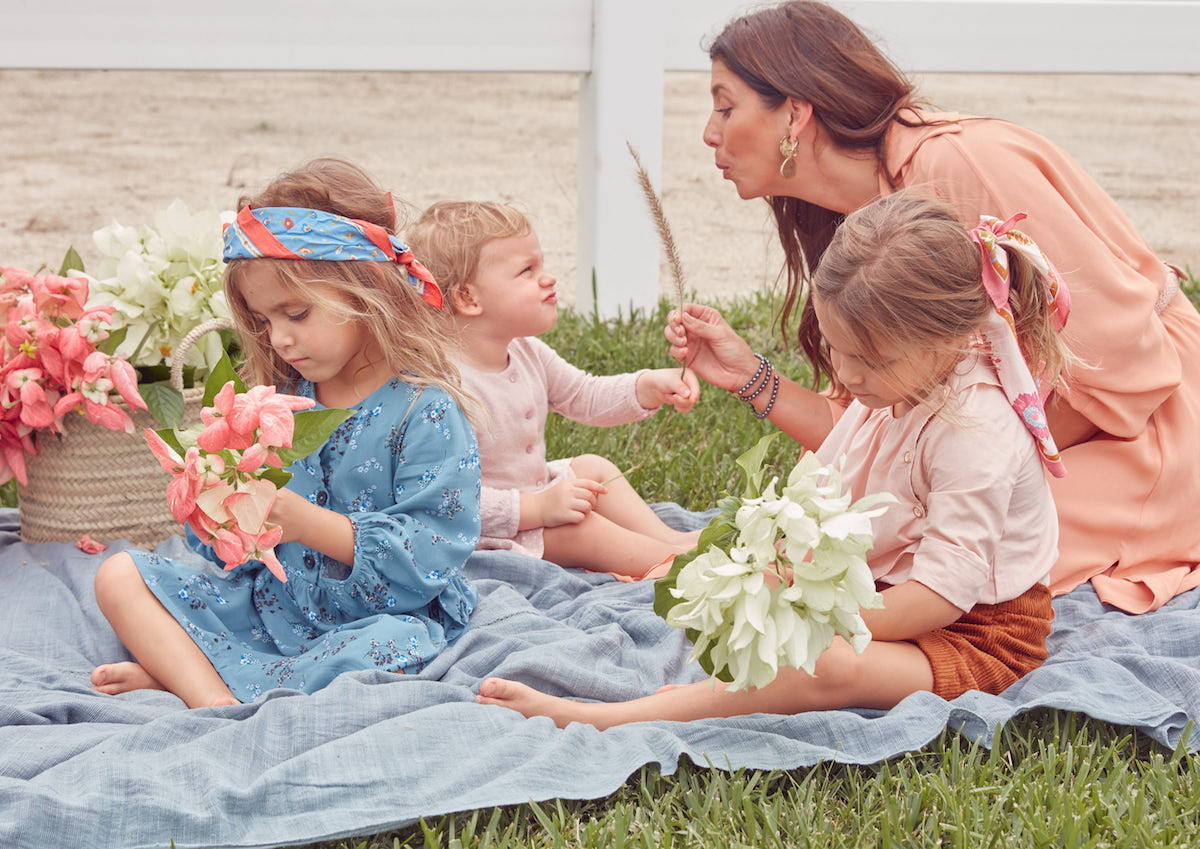 Karolina Kurkova, Founder
Many people know Karolina as the last of the true supermodels. She has had an enviable career having worked with the world's top fashion designers, photographers and beauty editors and has graced the covers of Vogue, W and Harpers Bazaar multiple times to name a few.What some people don't know, is that she is a mom to two boys and has a deep love and appreciation for all things natural. Growing up in the Czech Republic, Karolina was no stranger to family home remedies and experienced farming and growing food firsthand. Staying healthy has been a crucial factor in Karolina's life as keeping up with the grueling demands and travel schedule of a supermodel mom isn't easy. Since she was 19 years old, Karolina has been experimenting with alternative and holistic practices in both beauty and health. She truly believes that beauty and well being begin on the inside. Her travel and experiences along with her constant drive to evolve and learn has affected the way she raises her children, introducing them early to healthy foods and habits and always searching out the best ingredients in products. Through her own thirst for continuous knowledge and practices, she sought out an acupuncturist to treat her family and found Orion. It was a natural partnership with Orion and Rachel when they begin talking about Gryph & IvyRose and the goals of creating pure, functional products for children as well as creating resources and giving back to families.
A second generation participant in the herbal and natural medicine movement. Orion's childhood was steeped in natural medicine and healthy lifestyle choices with both his parents being healthcare practitioners. Orion is a husband and father who is a lifelong vegetarian and enjoys finding new ways to introduce herbology and natural medicine to the ever growing community of health lovers across the country.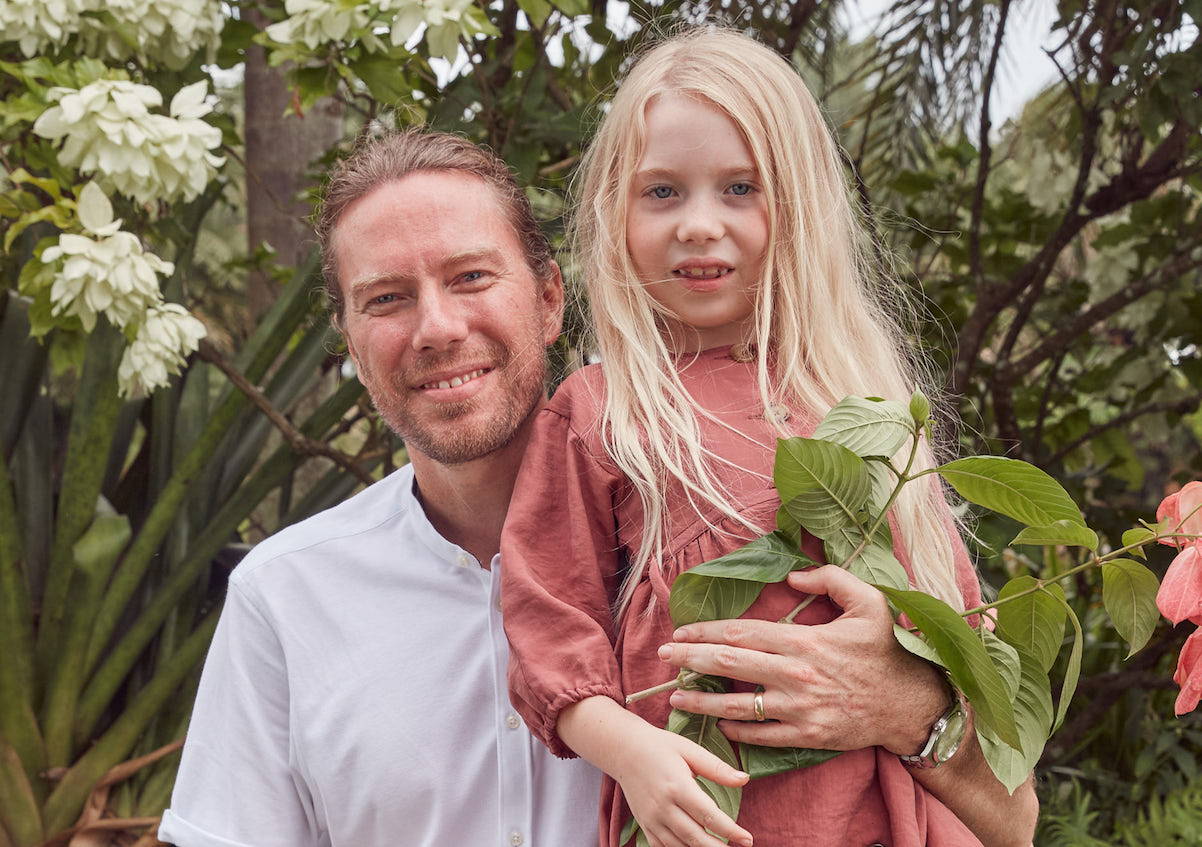 Stephen Cowan MD, Pediatric Medical Guide
Dr. Cowan is a board-certified pediatrician with over 30 years of clinical experience working with children. He has a subspecialty in Developmental Pediatrics and is a fellow in the American Academy of Pediatrics serving as a member of the AAP section on Developmental Disabilities. He is a clinical instructor at NY Medical College and a member of the American Academy of Medical Acupuncture. He is the author of Fire Child Water Child, how understanding the five types of ADHD can help you improve your child's self-esteem and attention. Dr. Cowan has developed a unique holistic approach to evaluating and treating children struggling with chronic physical, emotional and cognitive disorders that integrates the principles of Chinese medicine and homeopathy. He is the founder of the non-profit Tournesolkids that promotes the empowerment of children in school settings. Considering the child as a reflection of the inter-related forces of family and environment is the central focus of his practice. This approach respects the inseparability of mind, body and spirit and promotes a deeper understanding of what it means to be healthy.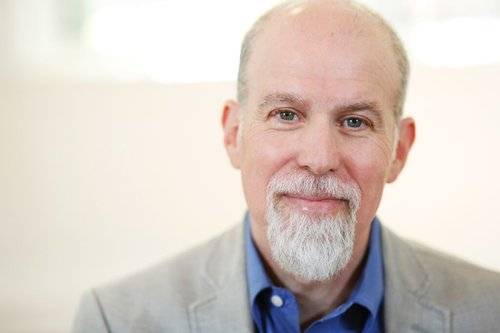 Daniel Atchison Nevel AP, Herbal Chief
Daniel has been an innovator in the fields of holistic health and acupuncture since 1982. In his 35 years of clinical experience Daniel has worked with children using holistic healing modalities with great success. As well as being a clinician Daniel is an active teacher and has most recently presented trainings as part of the Oregon College of Oriental Medicine Doctoral Program (Clinical Elective Mentor), at the American College of Traditional Chinese Medicine in San Francisco and at The University of Miami Miller School of Medicine as part of the Integrative Complementary Academic Medicine Program. NSEVhealing.com